OC Weekly: 'Stick a Fork in it' Profiles Alum Gio Bolivar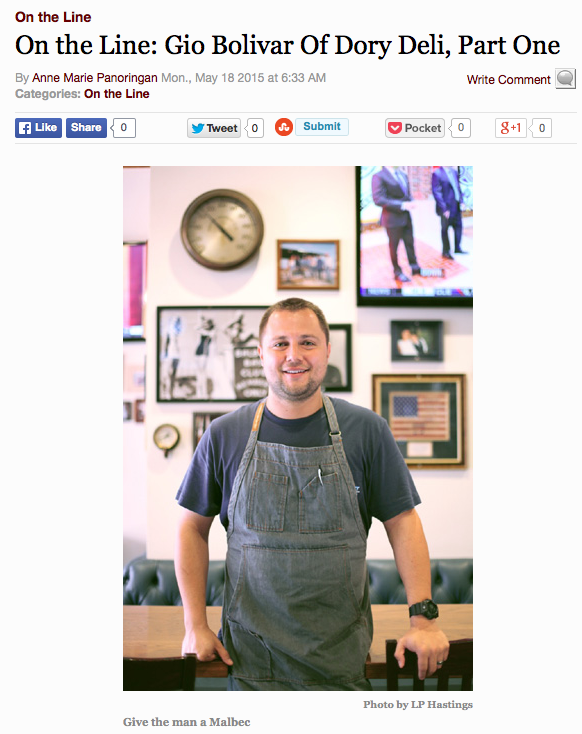 The May 18, 2015 edition of OC Weekly features Culinary Arts alumnus Gio Bolivar of Dory Deli in Newport Beach. In the piece, authored by OC Weekly's Anne Marie Panoringan, Bolivar discusses, food, the culinary industry, and his educational preparation to go into the field.
From Panoringan's column:
Where did you attend culinary school? And did you learn anything that you might not have been taught if you didn't attend?
I attended Cypress College; they have an amazing culinary program headed by Chef Jeremy Peters and Lisa Clark. I feel that culinary school really got me ready for a life in the kitchen and put me on the right path for the future.