Softball, Baseball Teams Both Hosting Playoff Series this Weekend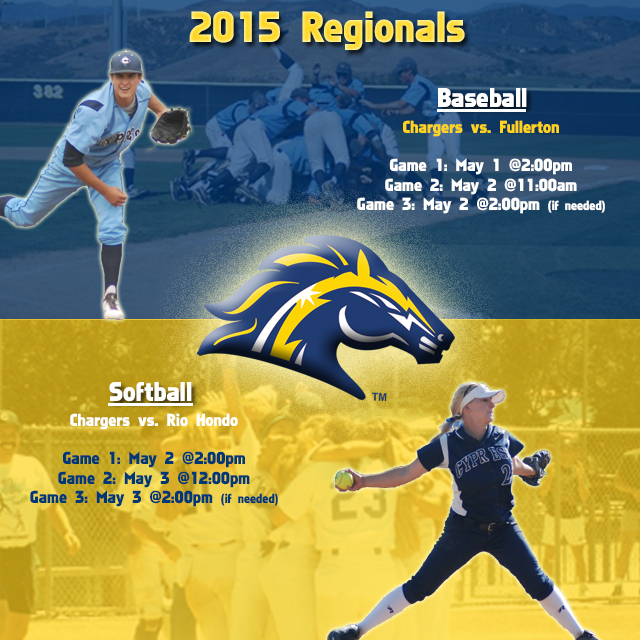 Both the Cypress Chargers baseball and softball teams begin their 2015 championship quests by hosting a regional playoff series this weekend!
The 2015 Orange Empire Conference champion women's softball team (32-8) hosts 14th-ranked Rio Hondo College (22‐17‐1) in a best-of-three series, beginning at 2 p.m. on Saturday. Here is the complete softball bracket. The series winner advances to the Super Regional Tournament.
Baseball, which finished a game shy of their own OEC championship, starts the playoffs with an intra-district rivalry series. The Chargers (25-11) host the Fullerton College Hornets (21-15). The first game of their best-of-three series is Friday, May 1, at 2 p.m. The baseball bracket is available here.
Athletics Info:
Cypress Chargers