Cypress Head Coach Brad Pickler's Scores Legendary 1,200 Career Victory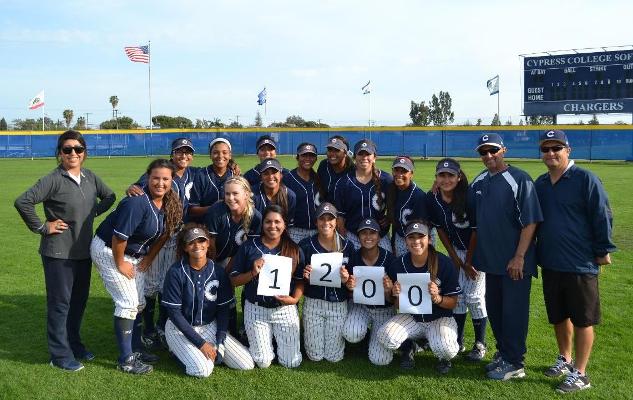 Cypress College is blessed to have the most-decorated active women's college softball coach in California Community College Athletic Association history.
Head Coach Brad Pickler's landmark 1,200th career win came with a 9-1 Charger defeat of Orange Coast College on Wednesday, March 18. The Chargers' victory consolidates Pickler's legacy, besting programs led by Head Coach Robert Maglione at Napa Valley College and Sacramento City College (1,177-381) as well as Mark Eldridge at Palomar College (1,083). In his 28 seasons of leadership, Pickler has led the Cypress Chargers to a state record eight CCAA State Championships, 23 State Championship appearances, and 19 Orange Empire Conference Championships.
On the national scene, Pickler is the fifth most accomplished active collegiate softball coach among all divisions, and ranks 11th all-time.
This milestone is recognized on the CCCAA Sports state website.