Build Your Future in Energy & Sustainable Technology
The Energy and Sustainable Technology program prepares students for employment in the emerging industry of sustainable energy technologies. Training in both theoretical and practical skills enables students to develop career paths in the fields of Geothermal, Wind, Solar, and Sustainable Energy. Directed, experiential practice in all areas of energy technology maintenance and repair is provided given under simulated on-the-job conditions.
Government labor statistics and industry leaders project sustained growth of jobs in this industry for many years to come due to expanding technologies and an aging work force. Job growth is so strong that a shortage exists for qualified, knowledgeable people.
Frequently Asked Questions
Program options include certificate programs and an associate in science degree program.
Depending on the program and the number of units taken each semester, completing a certificate program can take as little as one to two semesters and completing the associate of science degree program can take about two years.
The program cost is $46 per unit for California residents, not including books, fees, and supplies. Units vary by course, but the average is three units per course. Unit fees for the 16-unit certificate would be $736 ranging up to the 60-unit associate degree, which would be $2,760. Most students also qualify for some form of financial aid.
Entry Level
Careers Education Salary
Geothermal Technologies Technician Geothermal Energy Certificate $45,490 annually
for all positions
Solar Technologies Technician Solar Energy Certificate
Sustainable Technologies Technician Sustainable Energy Certificate
Wind Energy Technician Wind Energy Certificate
Advanced
Careers Education Salary
Energy Technology Maintenance And Technician Associate in Science Degree Energy and Sustainable Technologies $49,490 annually
Students who complete this program can work as wind, solar, geothermal contractors;
renewable energy contractors; sustainable ecosystems contractors; or engineering consultants for environmental agencies.
Lisa Benjamin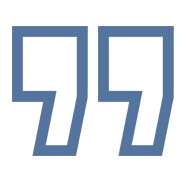 Lisa Benjamin
"I love Cypress College! Without the help from all my professors and the lab technicians, I don't know where I would be. They are always there to walk me through step-by-step or help me troubleshoot where I made a mistake. It is very obvious they want us to succeed. I couldn't be happier with my decision to attend Cypress."
- Lisa Benjamin
Tanya Washington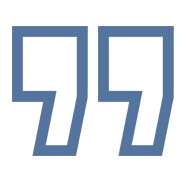 Tanya Washington
"The Business/CIS Division has some of the most caring and encouraging administrators, faculty, and staff at Cypress College. While achieving my AS in Computer Programming, I was able to go to college while I fulfilled a desire of mine to help and assist students in a capacity near and dear to my heart. My horizons have expanded far beyond my dreams."
- Tanya Washington