OC's 100 Most Influential Includes Mortuary Science's Glen Bower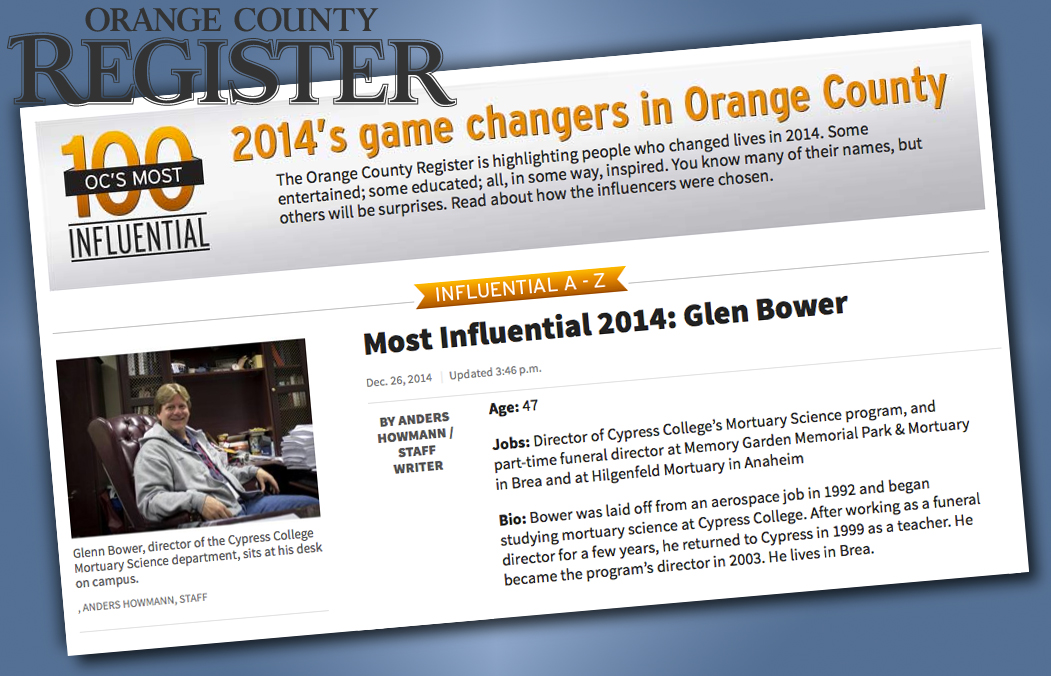 Glen Bower, Director of Cypress College's Mortuary Science program, was one of Orange County's "100 Most Influential" people, according to the Orange County Register, which highlighted the year's "game changers" in publications during late December. In addition to being a member of the faculty, Bower is also an alumnus of the program.
In the article profiling Bower, OC Register Staff Writer Anders Howmann described Bower's selection this way:
Why he's an influencer: In 2014, Bower began working on a curriculum to create the state's only four-year mortuary-science program, at Cypress. Bower already directs one of only two accredited mortuary-science schools in California, and the current 18-month program boasts an employment rate of 70 percent.
The full profile of Bower is available here on the Register's website. The Mortuary Science program's application for California's pilot program to offer bachelor's degrees in community colleges was discussed in this entry.