Volleyball Hosts Opening Round of Regionals on Tuesday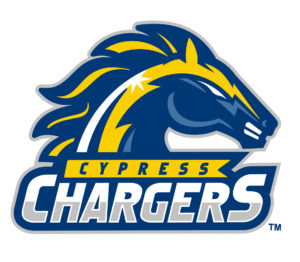 No. 3 Women's Volleyball to Host No. 14 LA Pierce in 1st Round of SoCal Regionals
The third-seeded Charger volleyball team will host 14th-seed LA Pierce on Tuesday, Nov. 25 at 7 p.m. in the first round of the SoCal Regional playoffs. Cypress has had an impressive season thus far, notching a 19-4 record, while finishing second in the Orange Empire Conference with a 10-4 record. The team is poised for a deep playoff run and we want to show as much support as possible for the ladies on the court.
If the Chargers win Tuesday  night, the team will then host either No. 6 Santa Barbara or No. 11 Victor Valley on Saturday, Nov. 30 (6 p.m.).
Come out and support your Chargers as they make a run at the state title.